We may soon see serving Indian Air Force (IAF) officers heading Directorate General of Civil Aviation (DGCA) and Hindustan Aeronautics Limited (HAL) to improve coordination and working efficiency between the IAF and these agencies for better military aviation products in future.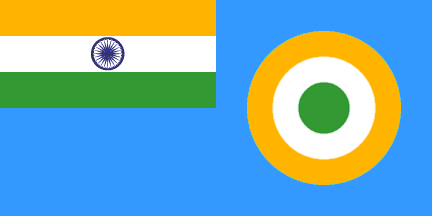 The IAF has suggested Assistant Chief of Air Staff (operations & space), Air Vice Marshal M Matheswaran, to head HAL as its present CMD retires on October 31.
HAL has critical upcoming projects – the Light Combat Aircraft (LCA), Light Combat Helicopter (LCH), Medium Multi-Role Combat Aircraft (MMRCA), Fifth-Generation Fighter Aircraft (FGFA) and Multi-Role Transport Aircraft (MRTA).
The Intermediate Jet Trainer (IJT) is in the prototype stage. It is learnt that the IAF wants one of its men to head HAL to ensure the above projects are completed in time to maintain air superiority.
The present DGCA head, Bharat Bushan, and his predecessor, Naseem Zaidi, currently the civil aviation secretary, are both IAS officers. The agency is plagued by the fake pilot licence scam and other irregularities.
Former Chief of Air Staff, Air Chief Marshal (Retd) FH Major, said the DGCA should be headed by aviation professionals and the examiners should have considerable flying experience. "What you have now is a bureaucrat who is in charge of agriculture today; tomorrow he is asked to head aviation; and then the railways. This should change," he said.
The Civil Aviation Ministry in its advertisement for the post of DGCA head has said that Indian Air Force Officers of the rank of Air Marshal are eligible to apply as the regulatory body's head.